Home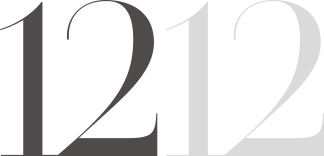 Suite 1212 is a modern and refined bed and breakfast in the center of Monopoli. Its location, a few blocks from the ancient village and the city beaches, is ideal for those who want to enjoy their vitality while remaining out of the crowd.
The refined environments, with their minimal chic furnishings, bring a relaxed and welcoming atmosphere to the brand new bed and breakfast in Monopoli center.
But the real gem is the terrace overlooking the cathedral: a corner of peace to enjoy a relax moment , magnificent at any time. Whether you want an outdoor coffee break or you want to linger on the deckchair under the sun, the terrace of the new bed and breakfast in the center of Monopoli will be the ideal scenario.
What kind of travelers are you?
Vibrant: if you don't want to waste a second of your vacation and want to experience 100% of the possibilities; if you would like to explore the center and go to the sea and enjoy the nightlife (maybe all in the same day). Then Suite 1212 is the bed and breakfast that suits you thanks to its strategic position in the center of Monopoli.
Relax seekers: if for you holiday means slowing down and, for once, giving yourself time; if your idea of happiness is a good morning without an alarm clock, a day at the beach and a dinner to be savored slowly. Then you will love its whirlpool suites and sun terrace.
Aesthetes: if you are convinced that the beauty of places is a fundamental part of the travel experience, starting from the accommodation; if you love environments with attention to lights and colors and don't miss any instagrammable details. Then you will appreciate the refined style of the brand new structure
Each traveler is a different world of priorities and expectations. Suite 1212, with its versatility and flexibility, will also live up to yours.
Book your holiday in Puglia